WordPress Meetup Milano
Hosted by MotorK Italia Srl
Docker e WordPress:
un matrimonio che s'ha da fare
Salvatore Cordiano

¡Hola!
Salvatore Cordiano
Full stack Web Developer
Agenda
Introduzione a Docker
Primi passi con Docker
docker-compose
Demo
Introduzione a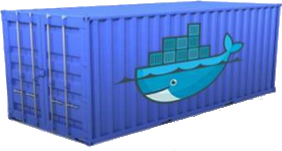 Docker è un progetto open-source che ha lo scopo di rendere più facile la creazione, il deployment e l'esecuzione di applicazioni utilizzando i Container
I container nascono dall'idea di virtualizzare una "piccola parte" di una macchina

I container sono isolati ma possono condividere OS, bin e library
Docker utilizza le funzionalità di isolamento delle risorse del kernel Linux come i namespaces per consentire ai container di coesistere in modo indipendente sulla stessa istanza di Linux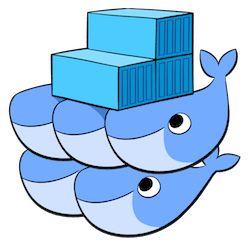 I vantaggi immediati dell'utilizzo dei container sono l'aumento delle prestazioni e la riduzione dell'ingombro dell'applicazione
Docker ci consente il deploy in qualsiasi ambiente di esecuzione, senza doversi preoccupare delle condizioni di eseguibilità
Runtime in conflitto
Es. eseguire differenti versioni di PHP/Python stessa macchina
Es. non dobbiamo installare le dipendenze o librerie in locale
Mapping di porte e servizi
Es. rimappare più processi httpd in ascolto sulla porta 80 su porte diverse
Allineare la configurazione degli ambienti di sviluppo, test e produzione
Isolamento tra progetti che usano gli stessi servizi (versione, configurazione, dati, etc.)
Facilità a mantenere allineate le versioni dei servizi sui vari ambienti
Condivisione e versioning degli ambienti di sviluppo
docker.com > Get Docker

Linux

Mac

Windows
Verifichiamo se Docker è installato

						$ docker --version
						Docker version 1.13.1, build 092cba3
						$ docker-machine --version
						docker-machine version 0.9.0, build 15fd4c7
					
Verifichiamo se Docker Compose è installato

						$ docker-compose --version
						docker-compose version 1.11.1, build 7c5d5e4
					
Container
Un container è un'istanza di una immagine in esecuzione
Immagine
E' un template per creare l'ambiente desiderato
Immagine
Viene definita attraverso un file di testo chiamato Dockerfile che contiene gli step necessari per creare l'immagine

						# Dockerfile
						FROM ubuntu:16.04
						RUN apt-get update && apt-get install -y nodejs npm
						RUN ln -s /usr/bin/nodejs /usr/bin/node
					
Docker Hub
hub.docker.com
Es. immagini PHP pronte all'uso (sintassi image_name:version)

						php:7.1.1-apache
						php:7.1-apache
						php:7-apache
						php:7.1.1-fpm
						php:7.1-fpm
						php:7-fpm
						php:5.6.30-apache
						php:5.6-apache
						php:5.6.30-fpm
						php:5.6-fpm
					
docker search

						$ docker search php
						NAME                      DESCRIPTION                                     STARS     OFFICIAL   AUTOMATED
						php                       While designed for web development, the PH...   2033      [OK]
						richarvey/nginx-php-fpm   Container running Nginx + PHP-FPM capable ...   343                  [OK]
						phpmyadmin/phpmyadmin     A web interface for MySQL and MariaDB.          264                  [OK]
						eboraas/apache-php        PHP5 on Apache (with SSL support), built o...   118                  [OK]
						...
					
docker pull

						$ docker pull hello-world
						Using default tag: latest
						latest: Pulling from library/hello-world
						78445dd45222: Pull complete
						Digest: sha256:c5515758d4c5e1e838e9cd307f6c6a0d620b5e07e6f927b07d05f6d12a1ac8d7
						Status: Downloaded newer image for hello-world:latest
					
Docker Hello World

						$ docker run hello-world
					
PHP 7.1.1 con Apache

						$ docker run -p 80:80 -v $(pwd)/www:/var/www/html php:7.1.1-apache
					
docker ps

						$ docker ps
						CONTAINER ID        IMAGE               COMMAND                  CREATED             STATUS              PORTS                NAMES
						185bb506324c        php:7.1.1-apache    "docker-php-entryp..."   5 seconds ago       Up 4 seconds        0.0.0.0:80->80/tcp   unruffled_mestorf
					
Container stop
Lo stop del container avviene quando usiamo il comando docker stop oppure quando il processo principale termina
docker images

						$ docker images
						REPOSITORY              TAG                 IMAGE ID            CREATED             SIZE
						php                     7.1.1-apache        399dbfe34f35        2 weeks ago         386 MB
						casper                  latest              e5c8990c2631        2 weeks ago         470 MB
						ubuntu                  14.04               b969ab9f929b        2 weeks ago         188 MB
						hello-world             latest              48b5124b2768        2 weeks ago         1.84 kB
						ubuntu                  16.04               104bec311bcd        2 weeks ago        129 MB
						redis                   latest              d59dc9e6d0bf        2 weeks ago        183 MB
						mysql                   5.7                 594dc21de8de        2 weeks ago        400 MB
					
docker exec
Il container deve essere runnning

						$ docker exec -ti container_name bash
					
Run WordPress

						$ docker run -p 80:80 -v $(pwd)/www:/var/www/html wordpress
					

						# docker-compose.yml
						 version: '2'
						 services:
						    wordpress:
						    image: wordpress:latest
						    links:
						      - mariadb:mysql
						     environment:
						      - WORDPRESS_DB_PASSWORD=password
						     ports:
						      - "127.0.0.1:80:80"
						     volumes:
						      - ./html:/var/www/html
						     mariadb:
						     image: mariadb:latest
						     environment:
						      - MYSQL_ROOT_PASSWORD=password
						      - MYSQL_DATABASE=wordpress
						     volumes:
						      - ./database:/var/lib/mysql
					
Per avviare i container

						$ docker-compose up -d
					
Per fermare i container

						$ docker-compose down
					
25-26 Marzo
Talent Garden Milano Calabiana
#FacileHack


L'hackathon di